EEB Student Representatives
Our EEB undergraduate representatives facilitate communication between undergraduate students and the faculty and staff in the department. We are very pleased to introduce Patrick Lee and Milagros Rivera as the EEB undergraduate representatives for 2021-22!
Patrick and Milagros will be planning student outreach and events for the EEB community this year. We hope you will take the opportunity to talk to them and share any ideas you have to make the EEB community and experience even stronger.

Patrick and Milagros can be reached at eebreps@ucsc.edu.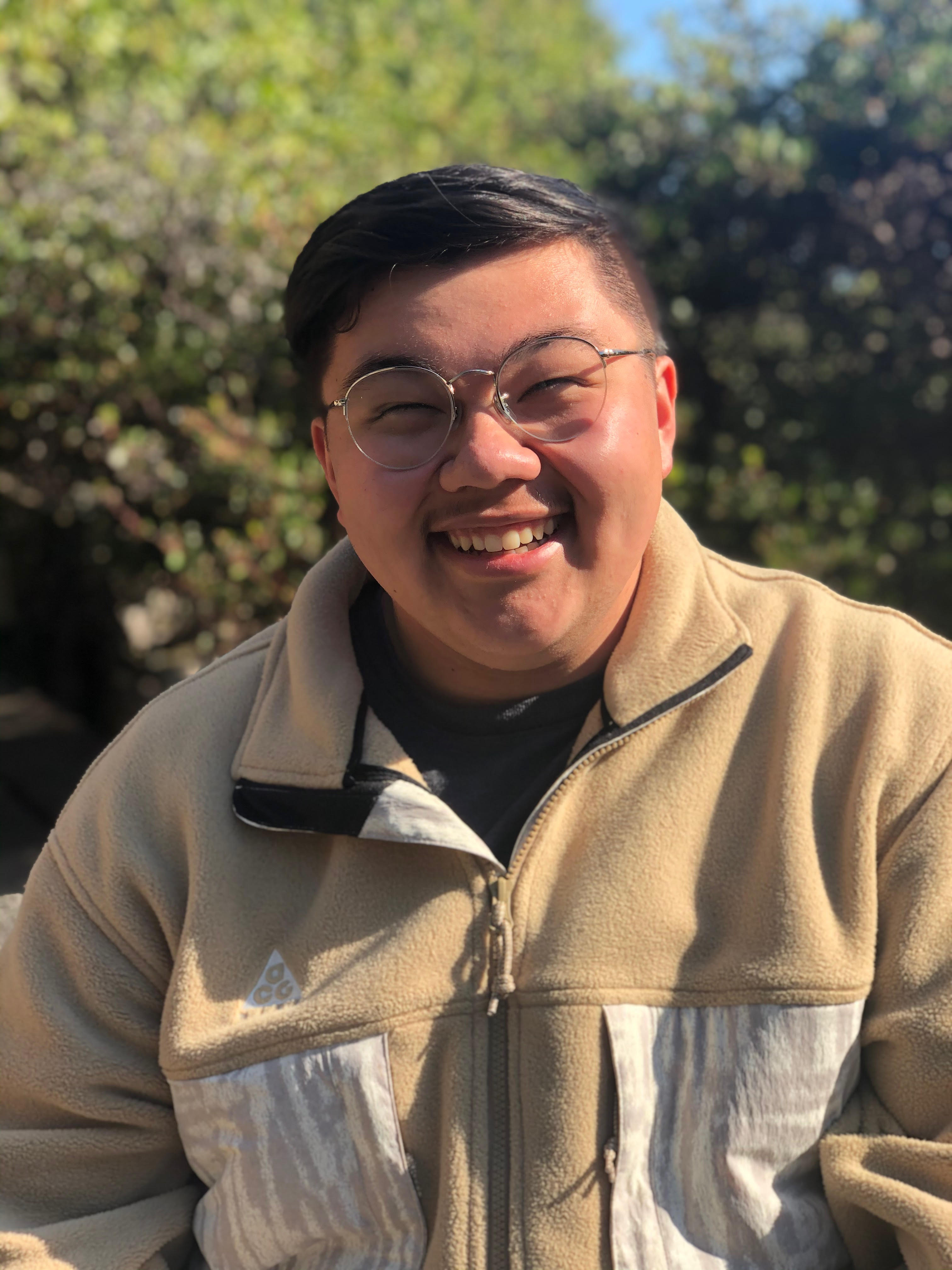 Patrick Lee
Hello! My name is Patrick; I am an EEB and Environmental Studies double major with a love for plant pathology. I am broadly interested in the multi-trophic and evolutionary consequences of plant-disease interactions. My passion for ecology comes from growing up among the beautiful forests and rocky shores of Washington state. You can usually catch me on the lookout for neat birds, bugs, and plants! I am super excited to host fun events and workshops to help grow our EEB community and connect my peers with cool research opportunities. Feel free to say hello if you see me around, I'm always happy to chat!
Milagros Rivera
Hey everyone! My name is Milagros Rivera and I am a *SUPER* senior majoring in marine
biology with a minor in bioinformatics. I am in love with all things ecology and evolution, but I
have a particular passion for marine biology. At the moment, I am involved in various projects,
ranging from marine mammal physiology and paleobiology, to biodiversity monitoring using
environmental DNA. Aside from doing research, you can usually find me with my sketchbook
and pens out, watching horror movies, tending to my plants - or all three at the same time! I'd
love to hear your thoughts and answer any questions, so please never hesitate to reach out! :)