Ecology and Evolutionary Biology Undergraduate Program
 Ecology and Evolutionary Biology sponsors the following majors:
The department co-sponsors the Environmental Studies/Biology Combined BA with Environmental Studies.
Learn more about our majors by watching the EEB department video.
The Ecology and Evolutionary Biology Department is based at the Coastal Science Campus.
Prospective Freshmen 
Visit Undergraduate Admissions for more information about Applying to UCSC.
Prospective Transfers
The Admissions web site provides detailed information on Transferring to UCSC.
2022 Welcome Week Orientation Presentations
Undergraduate Program Learning Outcomes
The undergraduate curriculum offered by the Department of Ecology and Evolutionary Biology (EEB) is designed to ensure that all students declared in any EEB sponsored major will achieve the Program Learning Outcomes.
Land Acknowledgement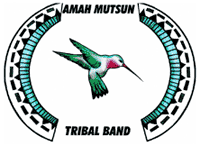 "The land on which we gather is the unceded territory of the Awaswas-speaking Uypi Tribe. The Amah Mutsun Tribal Band, comprised of the descendants of indigenous people taken to missions Santa Cruz and San Juan Bautista during Spanish colonization of the Central Coast, is today working hard to restore traditional stewardship practices on these lands and heal from historical trauma."