Why Choose UCSC EEB?
The graduate program in Ecology and Evolutionary Biology at UC Santa Cruz is one of the premier EEB programs in the country. UCSC EEB graduate students regularly win prestigious awards for their presentations at international meetings and publish their work in the best journals in their fields.
UC Santa Cruz is unusually fortunate in having varied and easily accessible marine and terrestrial resources for research. UCSC is ideal for research in terrestrial, freshwater and marine systems, having its campus and Natural Reserve System, its own marine laboratory, a fleet of boats, and one of the most active scientific diving programs in the country. In addition to state-of-the-art departmental laboratories, students have full access to greenhouses, analytical laboratories, and other facilities in the Division of Physical and Biological Sciences.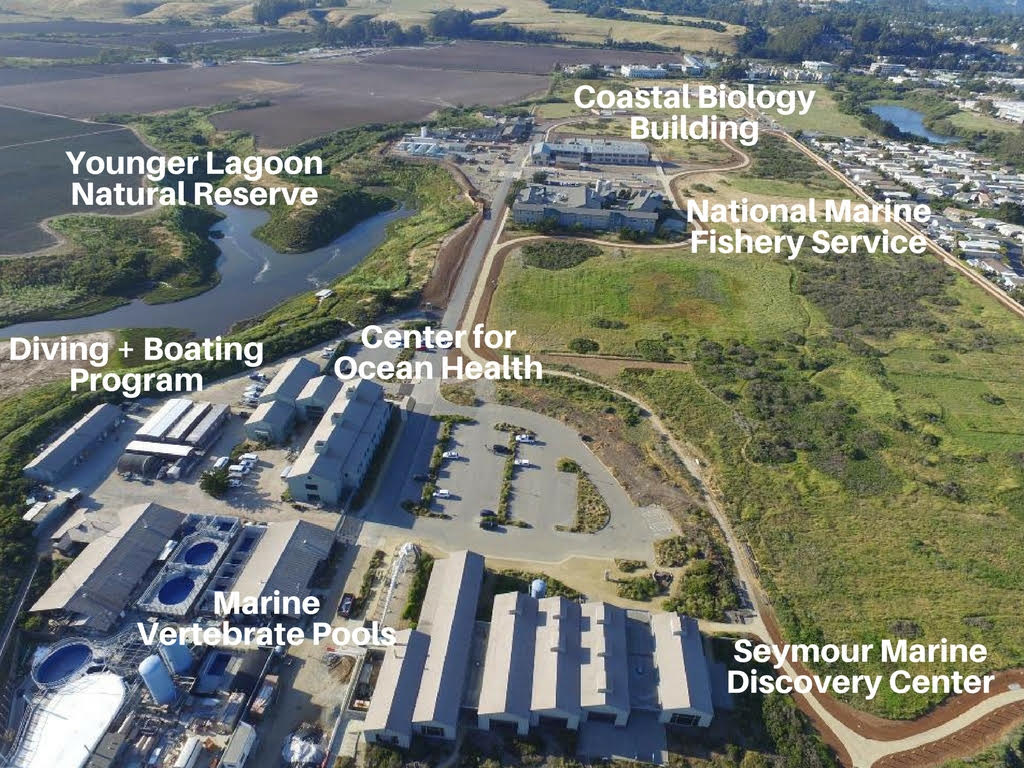 In addition to taking advantage of local field sites and state-of-the-art departmental laboratories, more than two-thirds of our faculty and their graduate students also participate in field studies throughout the world, especially in Africa, Latin America, the Arctic and Antarctic, and around the Pacific Rim.
Our 4 Core Tracks
Research in EEB's graduate program is comprised of four core tracks:
Population and Community Ecology 

reflects the patterns of the Earth's biodiversity and how ecological and evolutionary interactions have shaped them. EEB faculty and gradaute students study in terrestrial and marine locations ranging from close by, with resources such as the Campus Reserve, the Monterey Bay, UC Natural Reserves, and the abundance of local public-trust land, to the Arctic and the Antarctic.

Evolutionary Biology 

is a focus spanning all of the departmental research areas. A group of labs make explicit study of evolutionary processes the central focus of their research. Much of the research links molecular and ecological approaches, using the wide range of techniques available within the Molecular Ecology and Evolutionary Genetics Facility.

Physiology and Behavior 

is a research area that seeks to understand how physiological and behavioral mechanisms integrate with life history and social evolution. Research projects take advantage of the diverse local marine and terrestrial fauna, but also include sites around the globe from the tropics to the poles.

Conservation and Biodiversity is an area of research in which the majority of our faculty and graduate students have research interests. The department maintains many relationships with conservation agencies and nonprofits that create opportunities for graduate student projects.


Our Faculty
Our faculty are devoted to the study of ecological and evolutionary processes in marine and terrestrial and freshwater environments. The past 30 years have seen several revolutions in our understanding of how the biological world works. Advances in both analytical and genetic methods have given us a far more sophisticated understanding of the complexities of ecological and evolutionary processes in the natural world. Biologists in EEB have played and will continue to play an important part in these advances.
To learn more about our participating faculty, lecturers, and affiliates, visit our EEB Faculty sites.